Introduction of LOVESAIJO point dealers As of February 24, 2023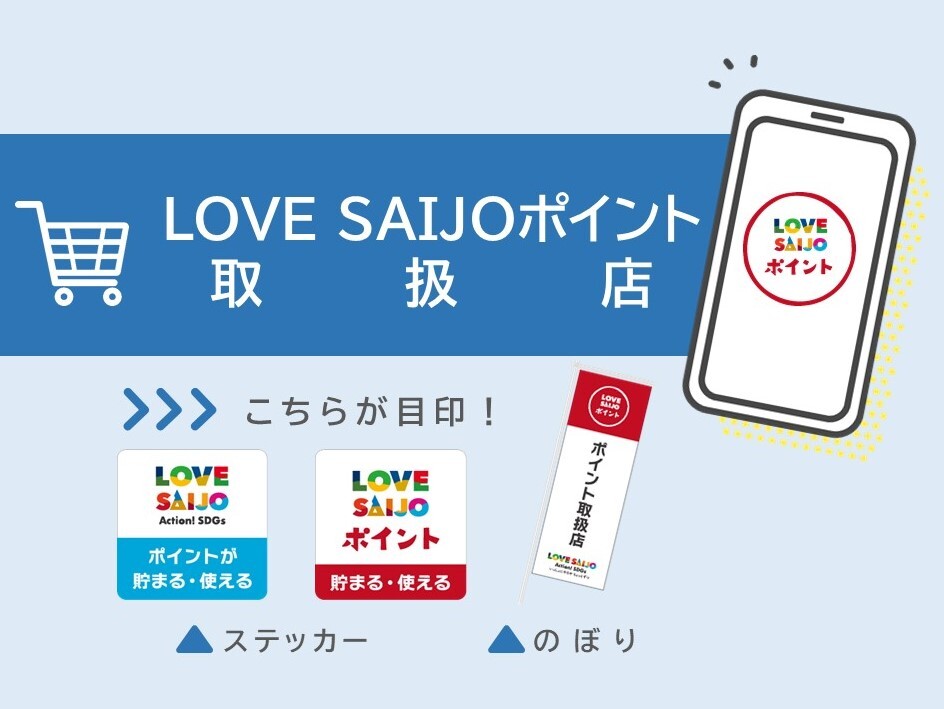 1% of LOVE SAIJO points will be returned at any time and at any store during the period.
Please shop at LOVE SAIJO points dealers in Saijo City.
The list of LOVE SAIJO point dealers as of February 24 is summarized in a PDF file.
Please be sure to check the store information as it will be updated from time to time.
■
List of LOVE SAIJO point dealers
← Click here.
■ You can also check the dealers on this site. →
LOVE SAIJO point dealers