[Introduce how to use! ] How to pay for LOVESAIJO points (from October 1st)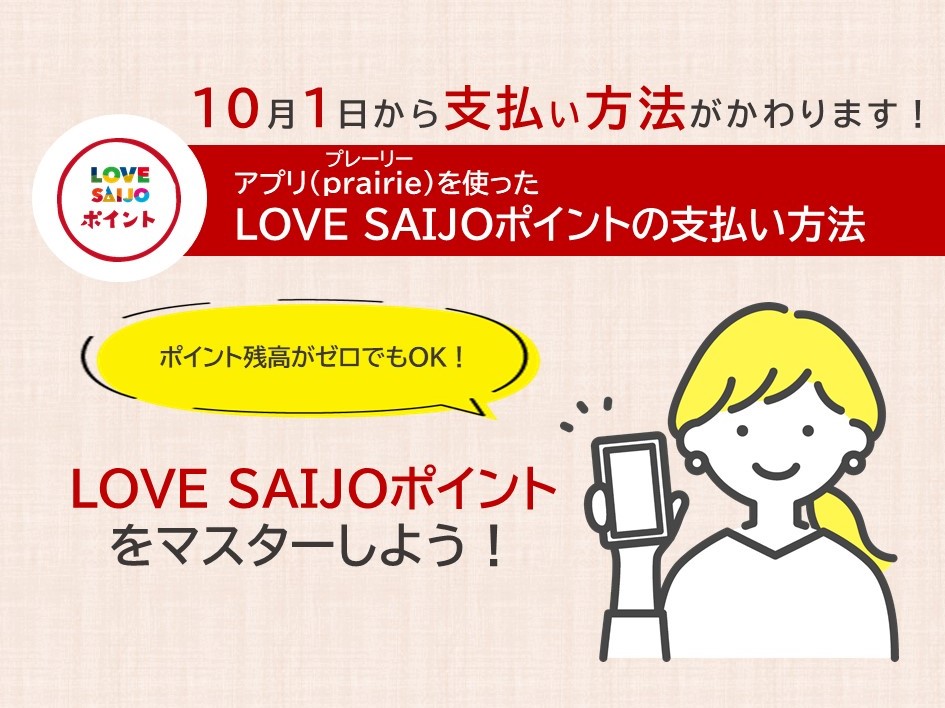 LOVESAIJO points, which are used by many people, will be more convenient from October!
With the upgrade of the LOVESAIJO point app (prairie), when paying at stores, you can now choose to "use only a portion" or "save without using" points, allowing you to pay for fractional points and "poi activity". so that you can enjoy "! !
In addition, "LOVESAIJO point card" that can be used by those who do not have a smartphone will be introduced from October!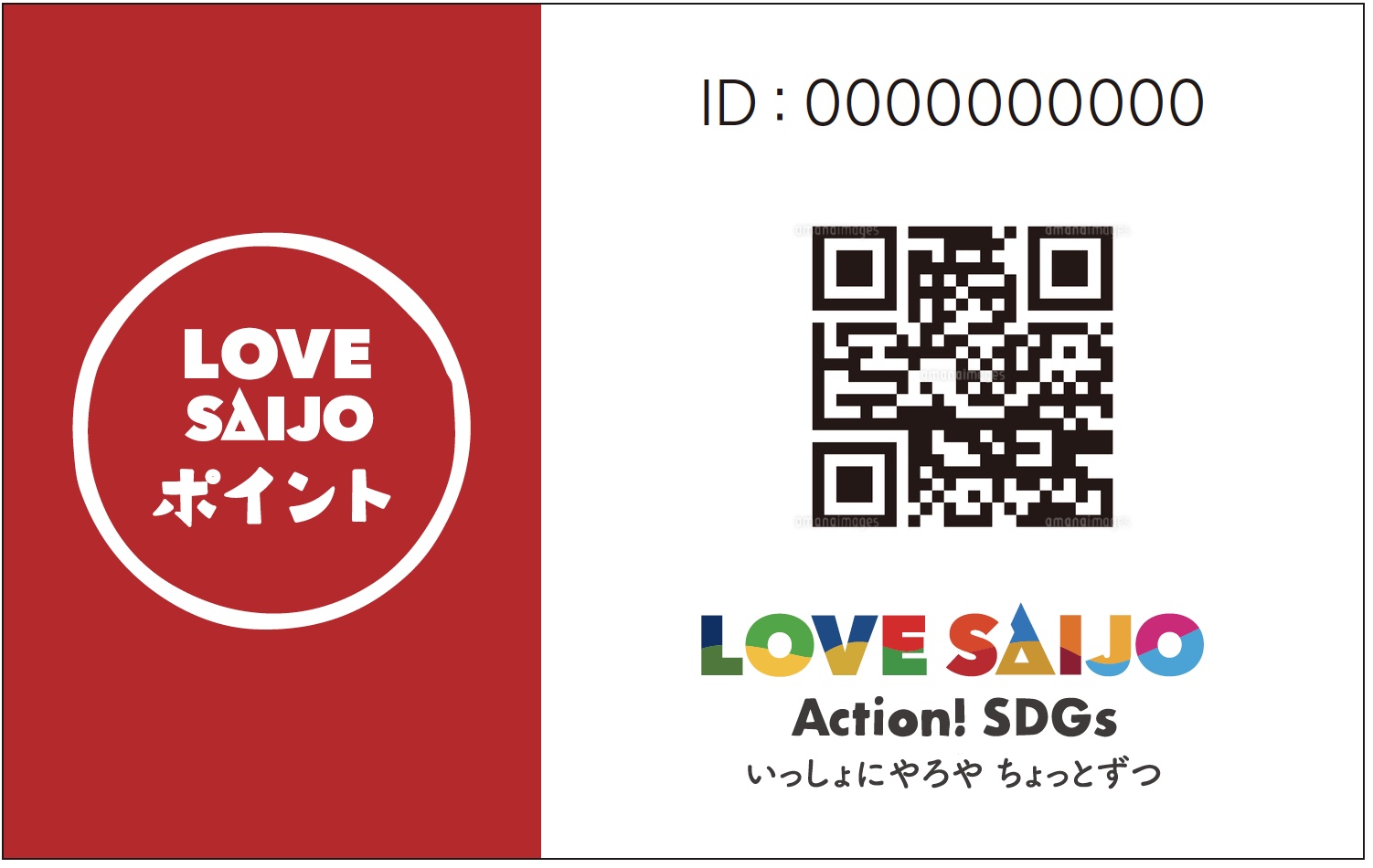 * LOVESAIJO point cards will be distributed at stores that handle LOVESAIJO points.
* LOVESAIJO point cards cannot be used at some stores.
Please check the illustration below for how to use the app and LOVESAIJO point card after October.
1. If your point balance is 0 or if you want to accumulate points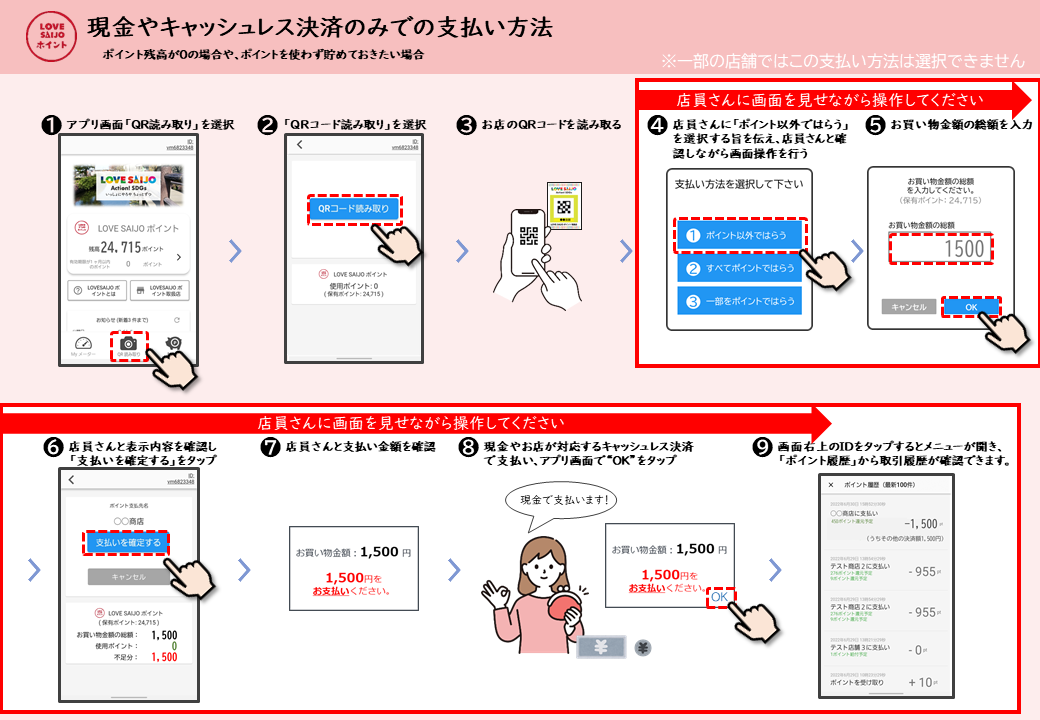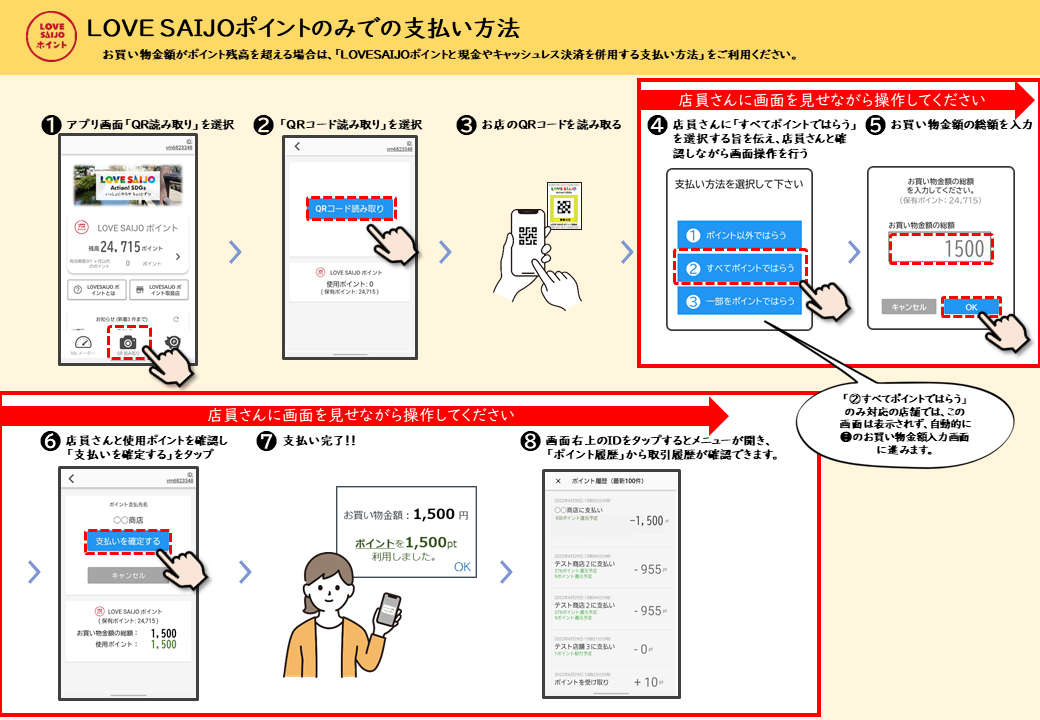 3. When paying partly with points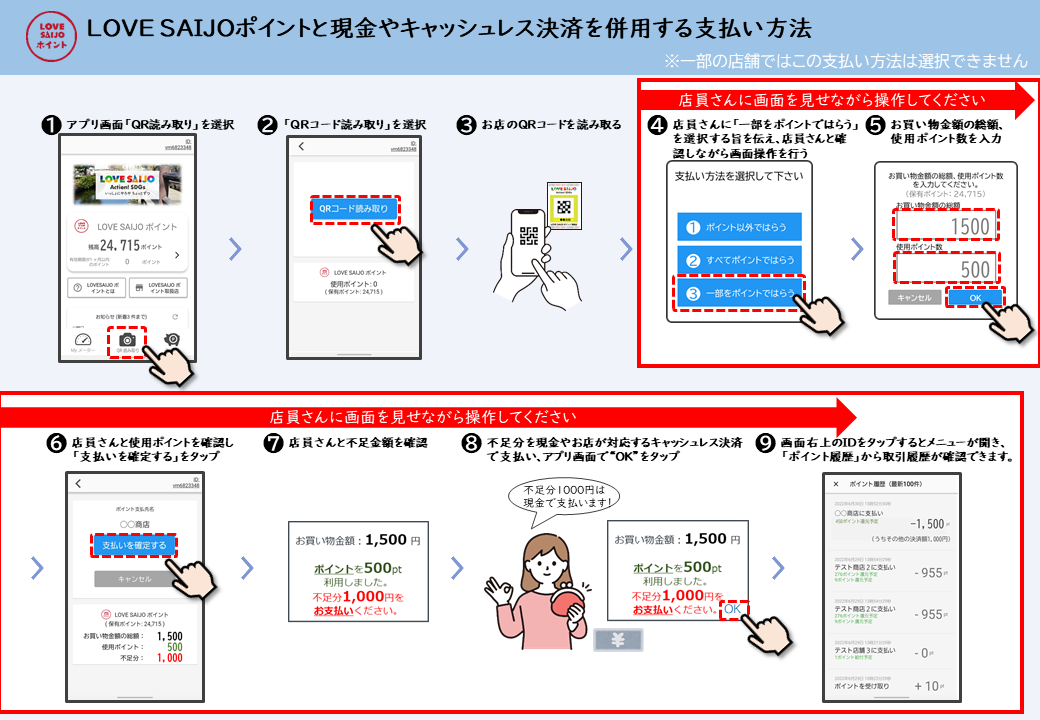 ▼Notes
* Even if the point balance is "0 points" at the time of use, you can use the LOVESAIJO point app (prairie) like a point card and participate in various campaigns.
* To prevent troubles such as double payments, please operate the app while having the clerk check the app screen.

1. If your point balance is 0 or if you want to accumulate points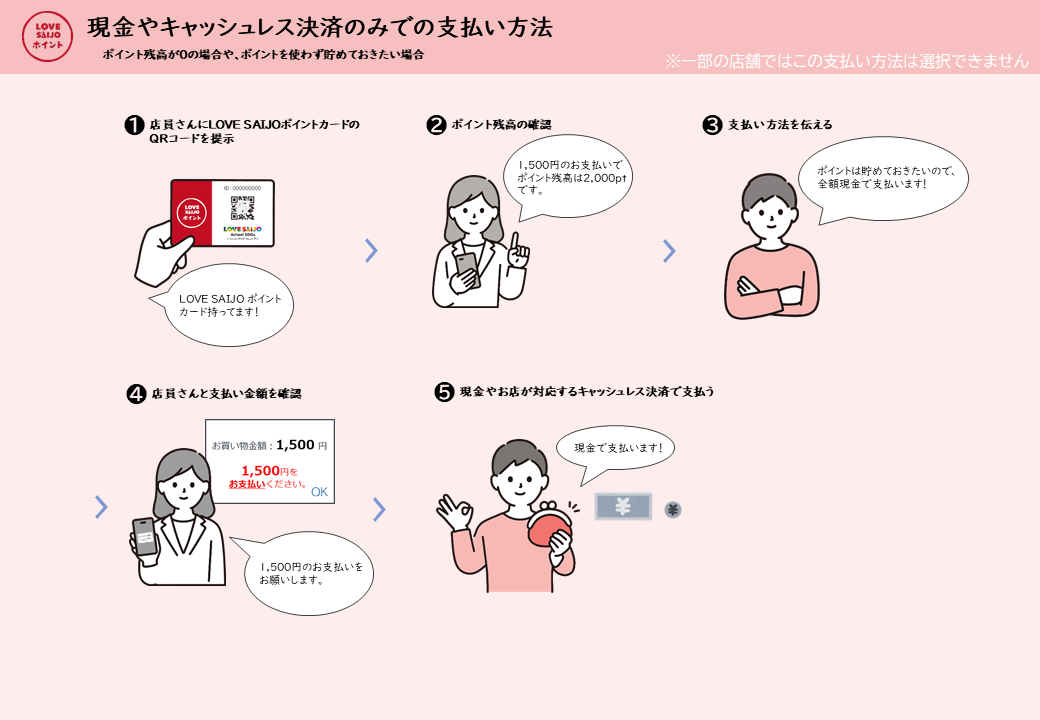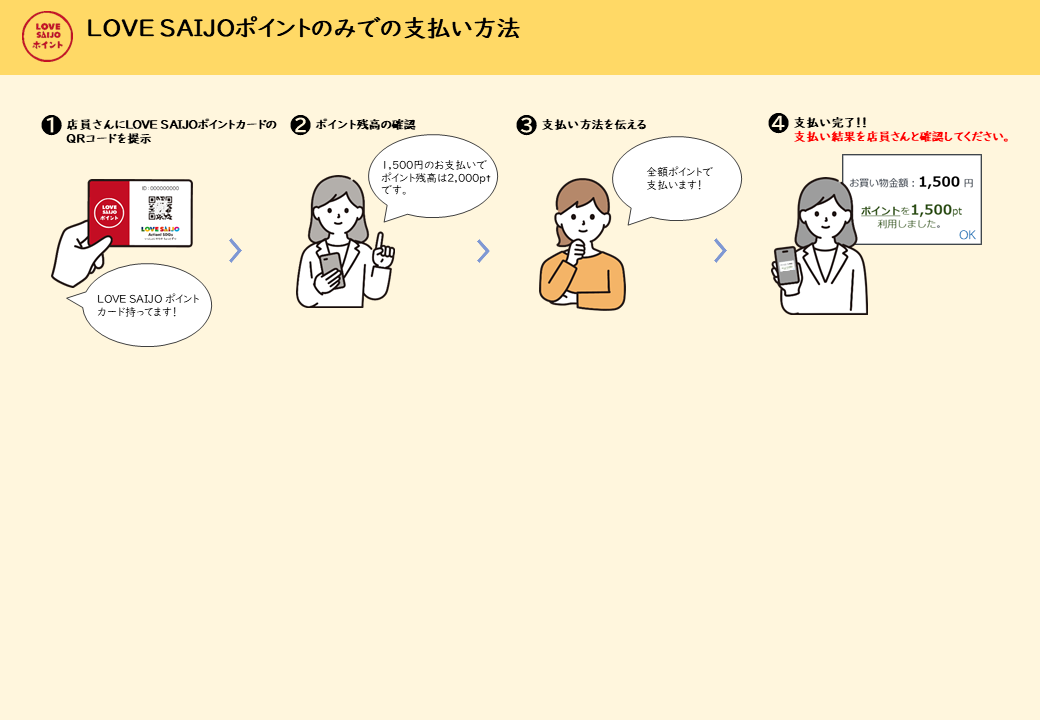 3. When paying partly with points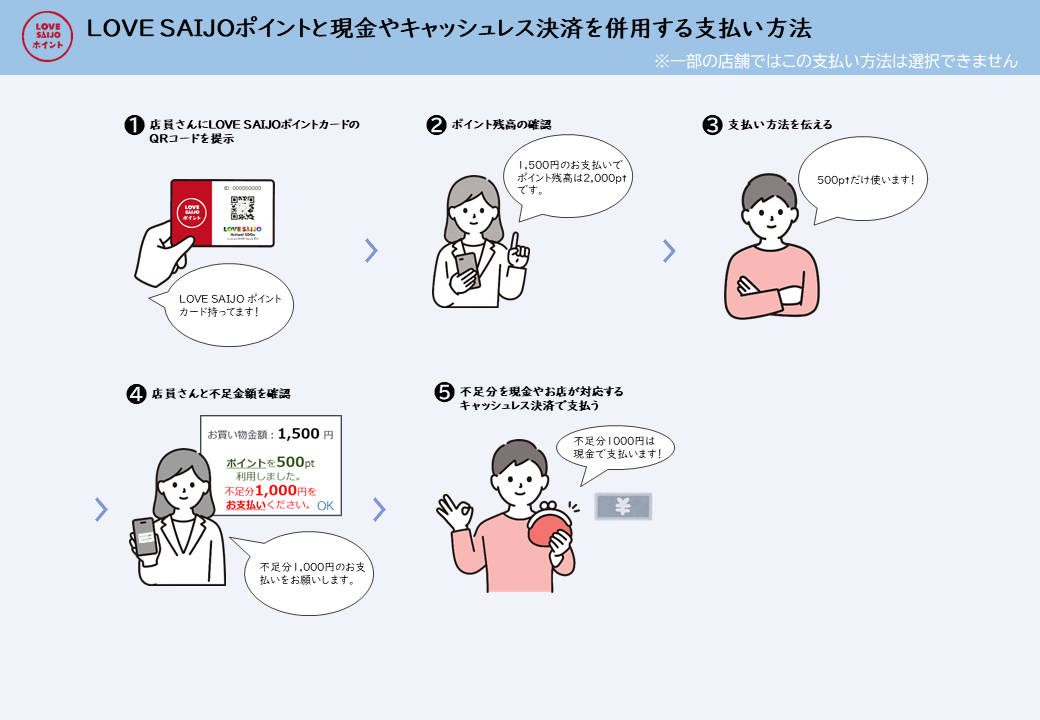 Inquiries about LOVESAIJO points
▼LOVESAIJO Point Consultation Desk
1. Telephone support (call center)
Phone number: 0897-66-9852
Correspondence time: 9:00-17:00
2. Counter support Location: Heart Station TSUTAYA Saijo Jinya West Store (331 Akeyashiki, Saijo City)
Correspondence time: 10:00-17:00
3. Email supportsaijo@heartnetwork.jp