What's SDGs?

What are SDGs?

Sustaibnable Development Goals = Sustainable Development Goals
Each one step by step
I think many of you have heard the word "SDGs". The SDGs are the 17 goals set by the United Nations by 2030,in which all people, including countries, companies and individuals around the world,work together to work for a brighter future for the world. The earth is now facing various problems such as poverty, hunger, racism, and environmental problems caused by climate change. Saijo also has many issues such as community development in the declining population and environmental and human rights issues.
A society with many changes. It may be hard to imagine 10 or 30 years from now, but everyone reading this should be living in Saijo or somewhere in 2030. And that future is deeply connected to the present.The SDGs are not difficult, but they are also activities that have been carried out for a long time to improve the city.If everyone acts positively, we can change Saijo in the future and the world better.Now is the time to think and act on what we can do for Saijo, which is comfortable to live in and happy.Why don't you start little by little from what you can do together?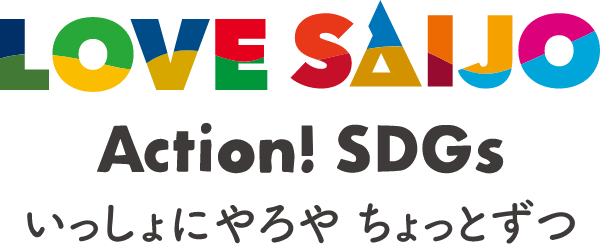 United Nations Information Center 2030 Agenda "What are the Sustainable Development Goals (SDGs)?"


NHK "SDGs 17 Goal Remember Song"