For partners

Information for handling businesses
[Recruitment of participating stores] Would you like to exhibit at LOVESAIJO Point Festa?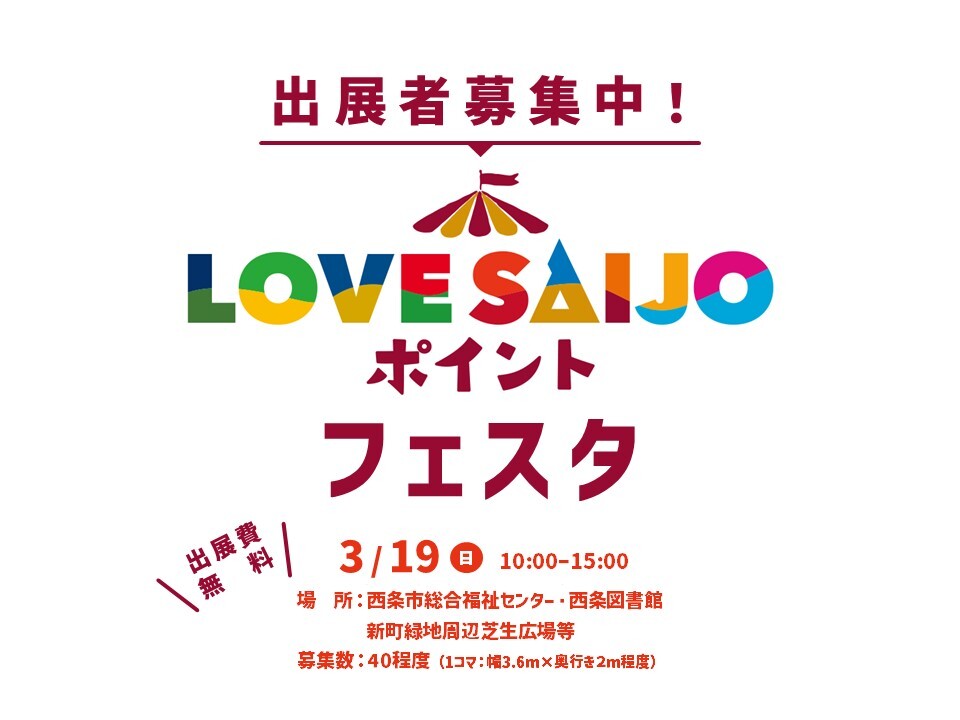 The Saijo City SDGs Promotion Council will hold the "LOVESAIJO Point Festa" as follows, where citizens can touch on the three aspects of the environment, society, and economy, with the SDGs, which have been attracting attention recently, as keywords.
On the day of the event, in addition to events such as SDGs card games, we plan to have a marche by LOVESAIJO point dealers and an exhibition by SDGs partner members.
Only on the day of this event, customers will receive a 30% reduction in LOVESAIJO points when shopping at Marche. The exhibition space can be used for introducing your activities and PR exhibitions of products, etc.
We look forward to your participation.

*Please note that the contents below may change depending on the number of applicants and the status of infectious diseases.
1. "LOVESAIJO Point Festa" Event Overview
organizer
Saijo City SDGs Promotion Council
date and time
Sunday, March 19, 2023 10:00-15:00
*Held in rainy weather (cancelled in stormy weather)
place
Saijo City General Welfare Center, Shimmachi Ryokuchi Area Lawn Square, etc. (For details, please see the attached location map.)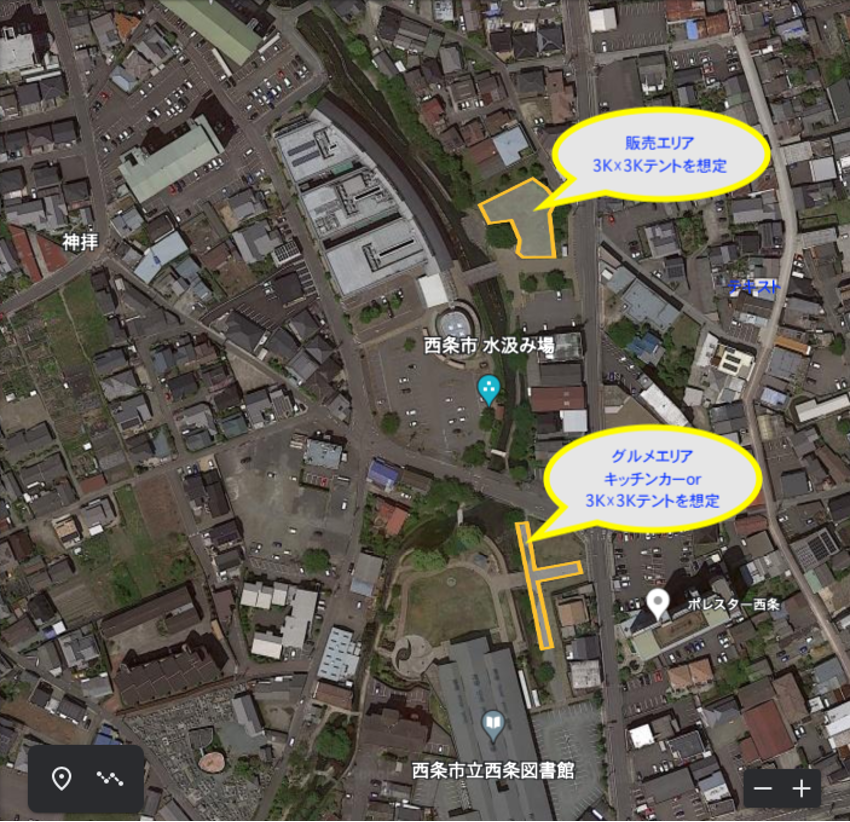 Number of exhibitors
about 40
Number of visitors (estimate)
About 3,000 people
content
Exhibition by SDGs partner members
Marche by LOVESAIJO point dealers * 30% points will be returned to customers if you shop only at the venue on the day
SDGs card game, walking rally
Special event (stage for those who have "special event invitation" displayed on the app's "SDGs meter")
Other exhibits related to the environment and waste disposal
State of the previous "LOVESAIJO Point Marche"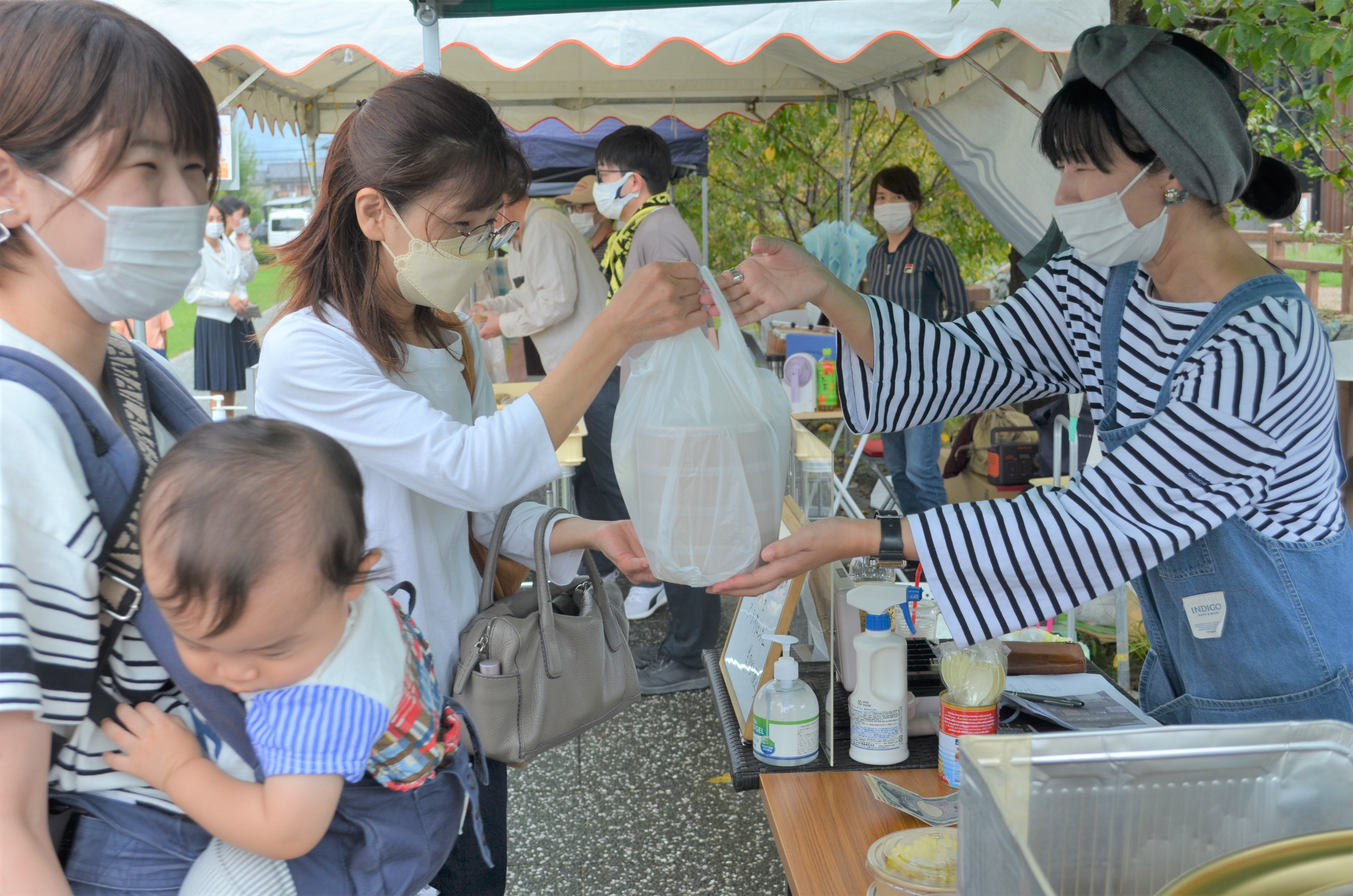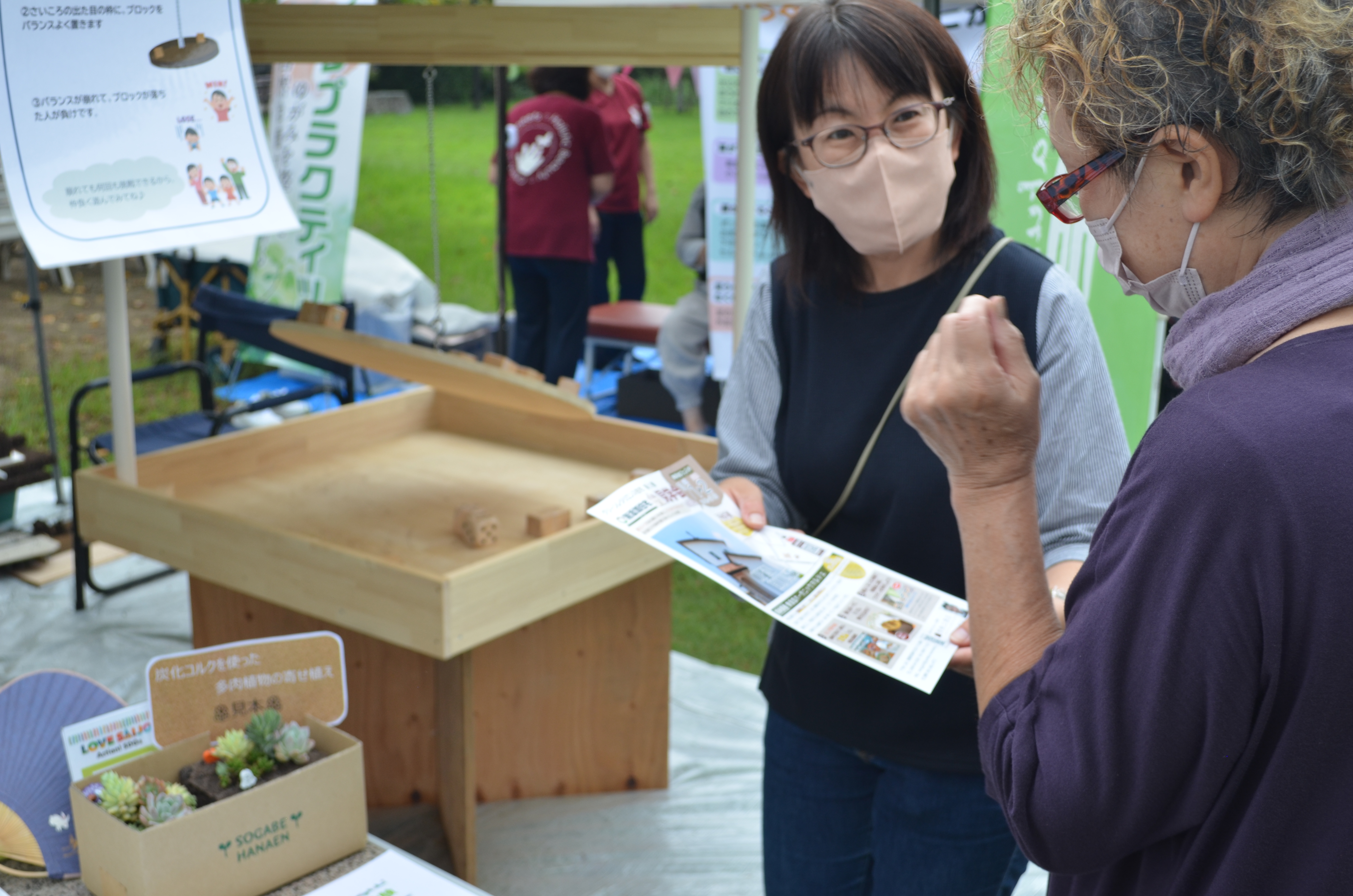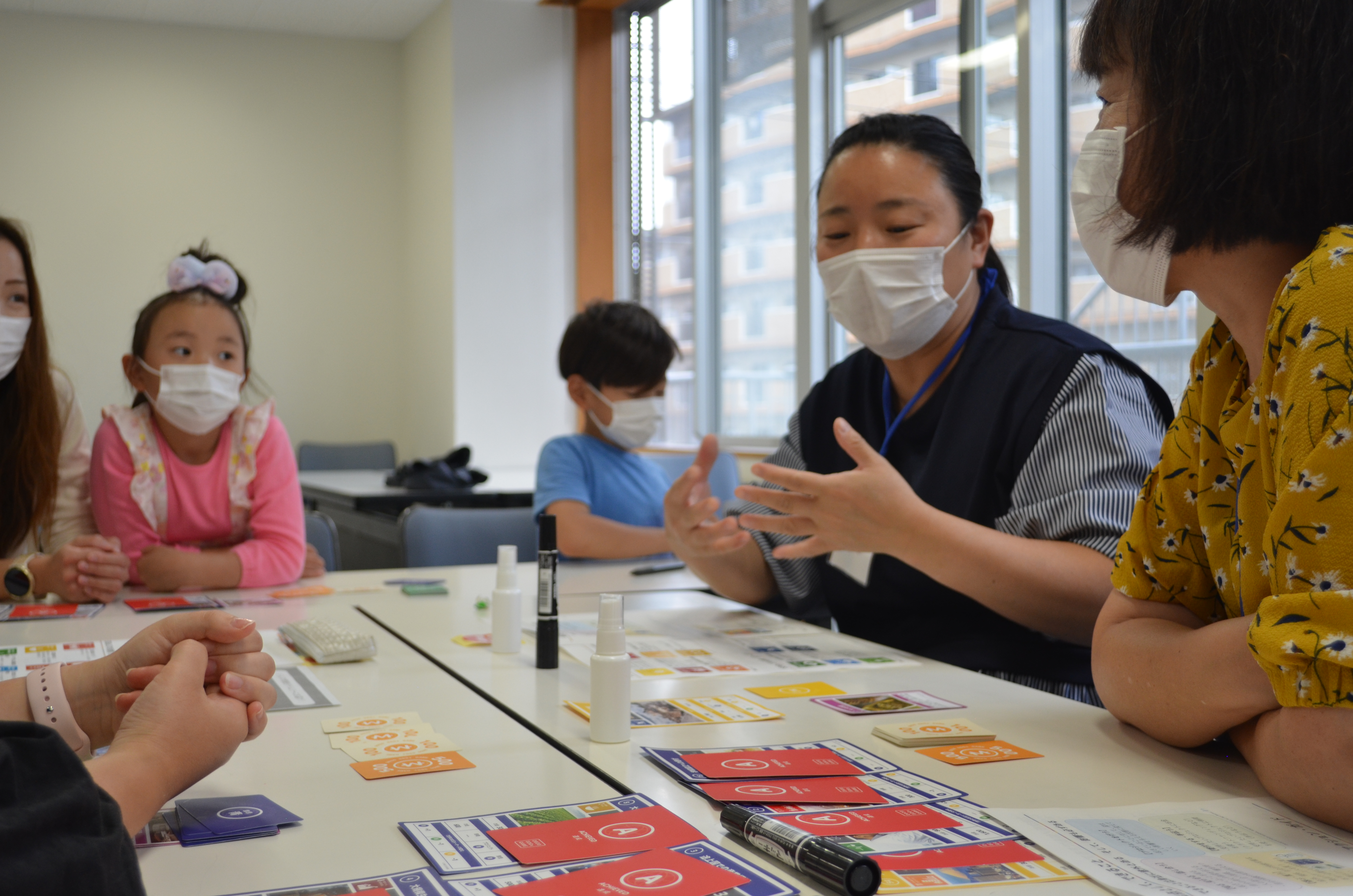 Please see the following page for details.
2. Overview of Exhibitor Recruitment
Recruitment booth number
About 40 in total (about 30 for sales, about 10 for gourmet, regardless of industry)
Exhibit form
Kitchen car, tent (one frame: width 3.6m x depth 2m), truck, etc.
Exhibition fee
Free * Please contact us if you need a tent or power supply equipment. (Separate expenses are required)
Exhibition conditions
Please check the following items 1. to 6.
Registration as a partner member is required. If you have not registered yet, please do so in advance.
If you would like to participate in a tent, please prepare your own tent. If you do not have it, please contact us.
Joint exhibition is also possible. When applying, please apply under the name of the representative and include the names of co-exhibitors.
Due to the venue, the number of exhibitors is limited, so the number of stores and exhibit locations may be adjusted.
If there are a large number of applicants for exhibiting, the management side will conduct a lottery after considering the balance of exhibit genres. Please note that we may refuse to exhibit as a result of the lottery.
Please submit the necessary documents for exhibiting, such as notification to the public health center and application for firefighting in the case of use of fire.
Application deadline
Tuesday, February 28, 2023
How to apply
Please apply using the dedicated web form below.
Click here to apply ▶▶▶ https://logoform.jp/form/Rodr/211024
3. Flow of the day of the event
7:30 Carry-in, prepare your own booth
10:00 Event start
3:00 p.m. End of event, start of evacuation at any time (Please close the gourmet booth around 2:30 p.m.)
16:00 Complete withdrawal
4. Notes
(About event holding)
In addition to when a storm / rain warning is issued, the event will be canceled if the management determines that it will be difficult to hold.
If an emergency declaration is issued due to the spread of infectious diseases, or if a local government requests that the event be canceled, the event will be canceled.
Drainage is not possible as there is no drainage facility at the venue.
Please prepare water supply at each store.
(Countermeasures against infectious diseases)
Please wear a mask in principle to prevent infectious diseases. (Please also measure the temperature of exhibitors and staff.)
Disinfectants will be installed at the reception, but we ask exhibitors to take measures such as installing disinfectants themselves at each booth (especially gourmet booths).
If a prospective exhibitor is infected with an infectious disease, or if there is an infectious disease in a person close to the prospective exhibitor, please notify the organizer as soon as possible after the exhibition has been confirmed.
(About sales content)
The following items cannot be displayed or sold. ―A work that may infringe on the intellectual property rights of a third party
Works that violate laws and regulations
Works of pharmaceuticals, medical equipment, hygiene products, etc.
Religious and political works
Works such as cash vouchers and tickets
Works that violate public order and morals
Other works that the organizer deems inappropriate
(About the movement of the day)
Details of the installation work will be announced later after the exhibitors have been decided.
It is also possible to bring it in by car (there is a designated place to carry it in). Please use the Saijo City Hall parking lot for exhibitors. (It takes about 10 minutes on foot from the government office parking lot to the venue)
Based on the business concept, we ask exhibitors to reduce the amount of waste generated as much as possible, and to dispose of the waste generated from each booth by themselves. We do not install trash cans at the reception.
Contact information
Saijo City SDGs Promotion Council Secretariat
sdgs@saijo-sics.co.jp
Reception hours: 9:00-17:00